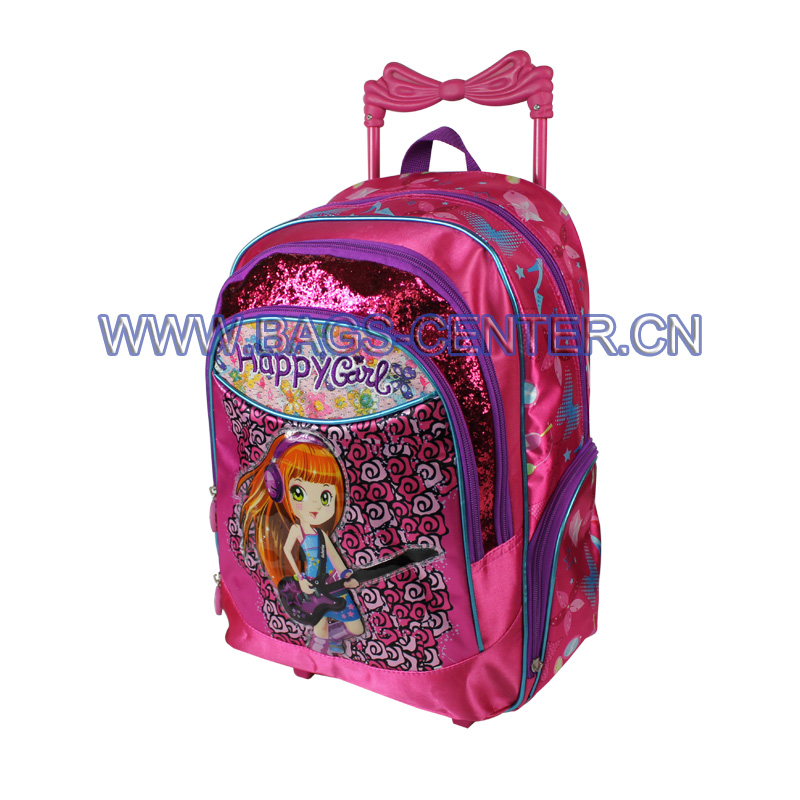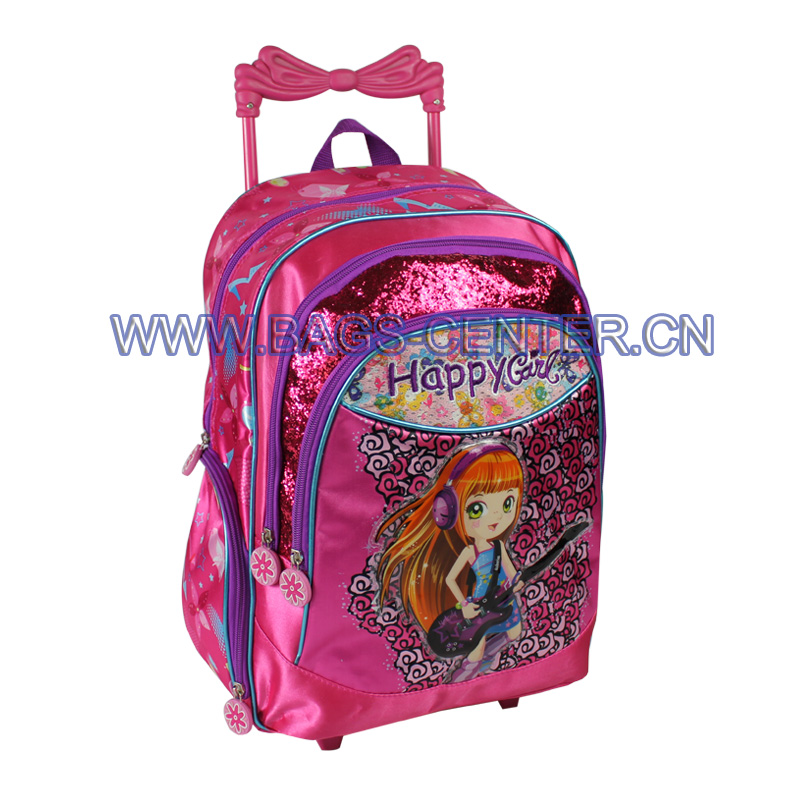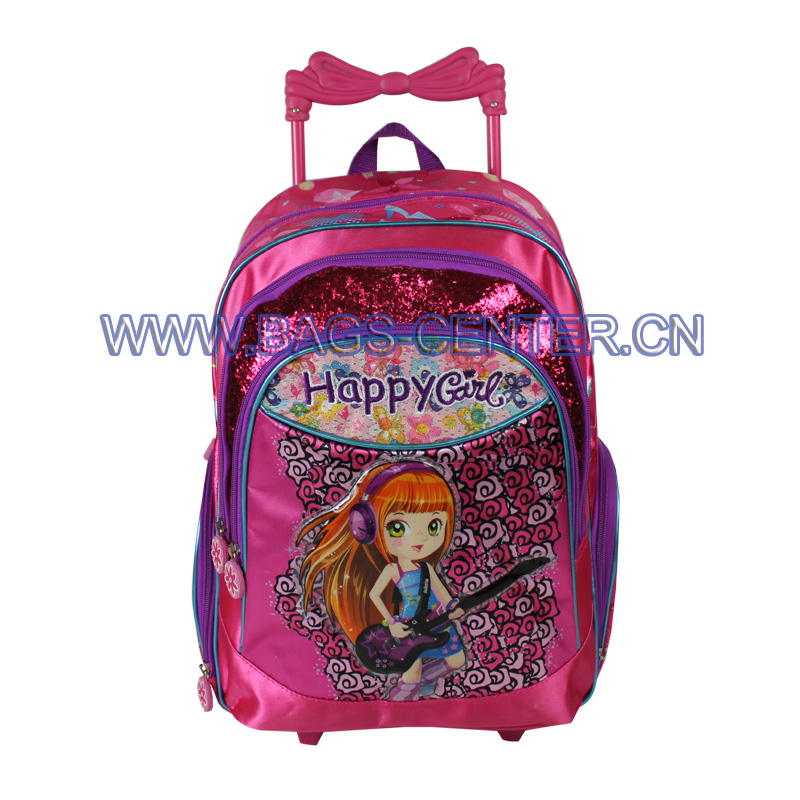 Short Description
Model No.: ST-15HG06TR Clicks: 5
Model Number: ST-15HG06TR
Short Features:
Happy girl collection trolley backpack. It has two compartments. The light spot is the pink glitter fabric. Glitter PVC piping and rubber puller.
Keywords: China Trolley Backpacks, Trolley Backpacks for School, Designer Trolley Backpacks.
Request a quote
Share
Keywords:
Designer School Trolley Backpack ST-15HG06TR Key Specifications/Features
Keywords: Designer School Trolley Backpacks, 39*30*14.5 cm, Double Handle Trolley, Customized Color, Rubber Puller.
Name: Designer School Trolley Backpack.
Material: Satin Fabric.
Size: 39*30*14.5 cm, or as customized.
Type: Wheeled bag, backpack with trolley.
Gender: For Girl.
Products Related to Designer School Trolley Backpack ST-15HG06TR